Emotional Support Cat
An emotional support animal (ESA) is a pet that helps to mitigate the negative symptoms of a person's emotional or psychological disability by calming and reducing emotional distress.
Cats are ideal candidates for those in need of an emotional support animal. They are calm, intelligent and affectionate animals that can provide their owners with a soothing, comforting presence.
Posts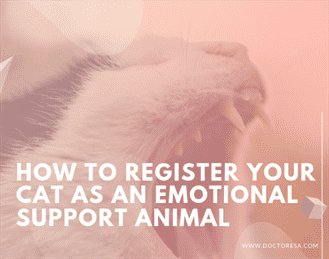 What Disabilities Qualify for an ESA Cat? People with…
We've been expecting you.
Yes, you.
It's a Sunday afternoon, and there you are with your pet bonding on the carpet. You hear the door-bell ring, and you go to check. Guess who it is? It is your landlord wearing a straight face asking you to vacate the apartment if you don't provide an ESA letter. Deep down your heart, you know you don't have the letter. Don't let that happen to you!
Contact us to get yourself an ESA letter from 100% certified therapists.
Live and even fly wherever you want with your emotional support animal.