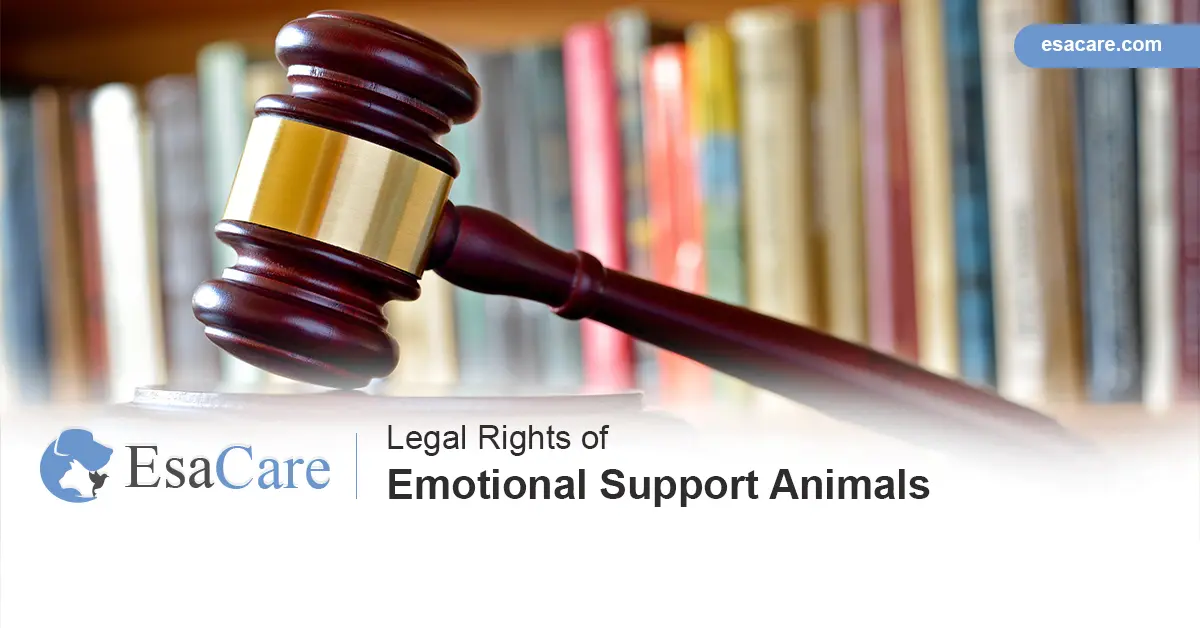 Emotional Support Animals (ESAs) are protected by two major laws passed by the Federal government. The two laws have to do with the Fair Housing Act (FHA) and the Air Carrier Access Act (ACAA). If you feel that you need an ESA in your life, there are some legal requirements to satisfy to acquire an ESA. The primary one being that you need a letter from a therapist to get an ESA. The following is a brief breakdown regarding how the rules that govern the FHA and ACAA work.
The FHA Demystified
The rules under FHA is simple; landlords must allow tenants to house their ESAs, even if the building or apartment complex has a policy not allowing pets or animals. The rules concerning ESAs and housing are laid down and enforced by the US Department of Housing. The Fair Housing Act applies to rentals, co-ops, and condominiums located in all 50 states and territories where federal law is applied. However, there are some exceptions to where the law and be enforced, and all you need to do is inquire with the Department of Housing (HUD) to find out where animals are not allowed.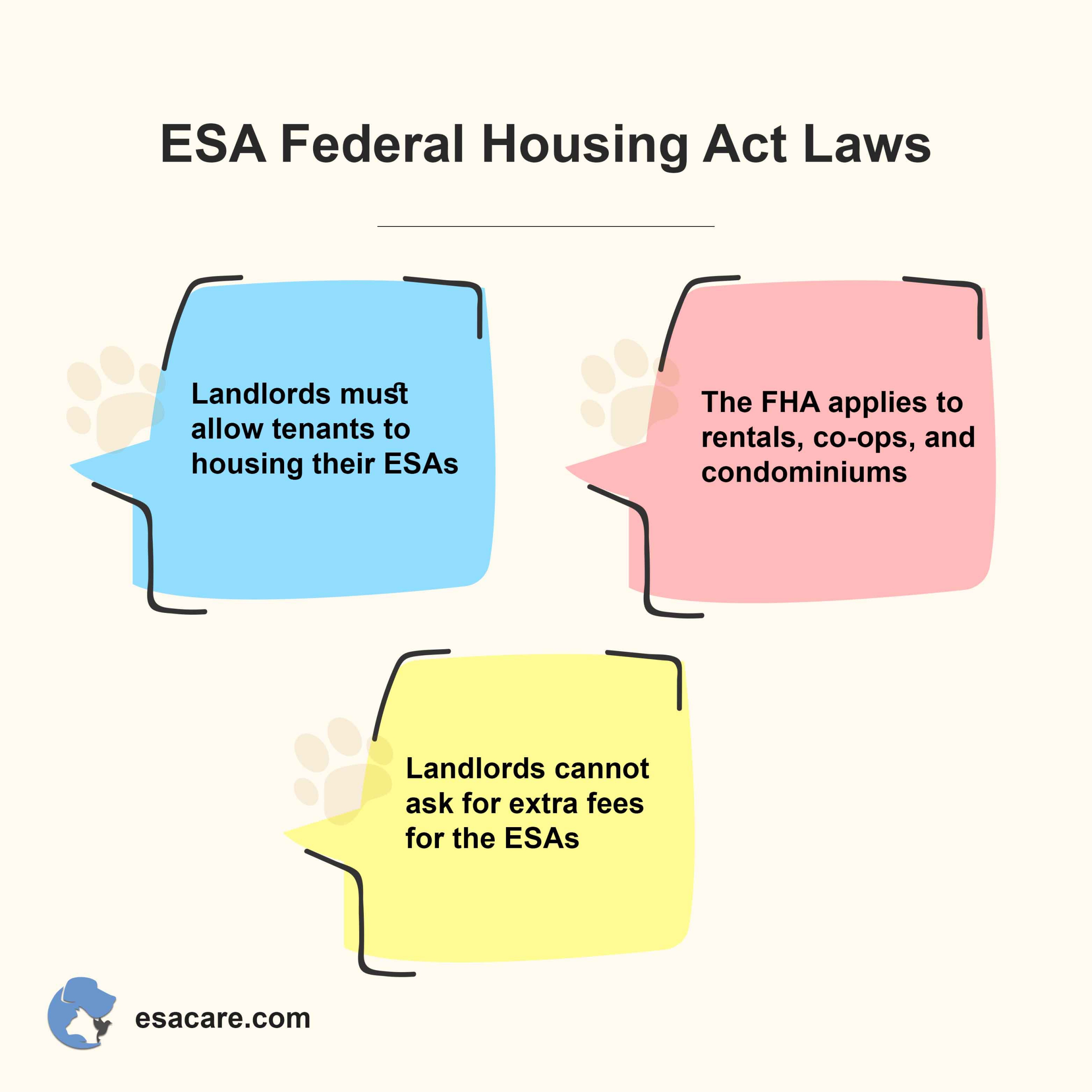 Emotional support animals and federal housing act laws
Under the rules of FHA housing, providers or landlords must recognize that an ESA is needed for people with certain disabilities. Just as a person who needs crutches or a wheelchair for mobility, an ESA is helpful for people with specific disabilities. Therapists prescribe ESAs to people who may be suffering from anxiety, depression, and PTSD. An ESA is not seen as an ordinary pet, but a medical necessity, and therefore excluded from restrictions landlords may place on a rental property. For those of you who feel you faced discrimination for having an ESA can register a complaint with the HUD who will investigate the claims. The following are the main rules housing owners must follow.
Landlords cannot ask for extra fees or deposits connected with ESAs
Limitations such as size, weight or breed cannot be imposed on ESAs
If landlords can prove that an ESA will cause health problems for others or become a burden financially, they can deny rental space for an applicant with an ESA
It is illegal for housing owner to ask about medical conditions and history
Housing owners need to respond to a request from a potential tenant within ten days
Housing owners can ask for documents proving that the tenant is allowed to own an ESA
Demystifying the ACAA
The close cousin of the FHA regarding ESAs is the Air Carrier Access Act or ACAA. By nature, the ACAA is more well known than the FHA for the simple reason that more people are traveling than renting homes; hence, any violations of the ACAA become well known. Reading about skirmishes regarding ESAs and airlines is common. However, some laws protect ESAs while traveling. Airlines are not allowed to charge extra fees to accommodate an ESA. The rules are written and enforced by the Department of Transportation or DOT.
ACAA rules apply to all airlines based in the US, domestic flights, as well as flights originating or ending in the US. Keep in mind that airlines may also have their own rules regarding accommodating an ESA on a plane.
The airlines are allowed to do this as long as they don't violate any federal laws. Therefore, check with your airline regarding ESA accommodation before starting a journey. Some of the basic rules regarding ESAs and the airlines are:
Animals that the airlines must accommodate include, cats, dogs and even miniature horses
Extra fees and surcharges cannot be charged by airlines for ESAs
Only one ESA per passenger is allowed
Airlines can request vet forms regarding you ESAs health and to contact them at least 48 hours before departure
Airlines can set rules regarding the size and weight of ESAs
Airlines can deny entry for unusual animals such as spiders, snakes, and animals not seen as domestic animals, which they deem unsafe to other passengers
Qualifying For an ESA
Whether it is for housing or traveling, or any other situation you may find your self in, one thing they all have in common is that you need to have the proper papers to own an emotional support animal. The following is a brief guideline on getting an ESA.
A letter from a licensed therapist (LMHP) is needed to qualify an animal as an ESA
The letter must state the reason or reasons why you need an ESA
The letter must contain the name, license, and contact info of the LMHP
If you need help regarding ESAs, then it can easily be done with professionals like EsaCare. At EsaCare, we have the knowledge and experience to help you qualify and get your own ESA.