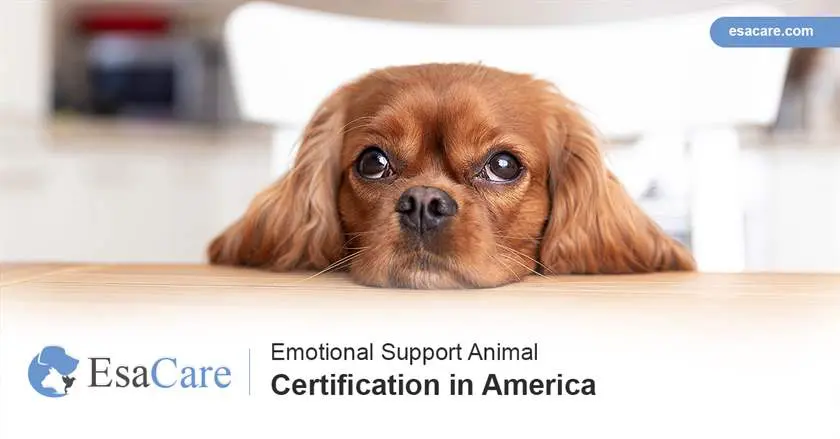 People who suffer from mental disabilities require a lot of emotional support to help cope with their feelings and symptoms. Emotional Support Animals (ESA) have been found to offer the support that such patients need. They are more than just ordinary pets.
For your dog, cat, or any other furry friend to qualify as your ESA, you will need a certification for them. This certification is what will allow them to live not as pets, and therefore, they will not be discriminated against them irrespective of their age, breed, or weight.
What Qualifies You for an ESA?
To have an ESA, you first have to be diagnosed with a mental disorder by a licensed psychologist, psychiatric, or therapist. This means that you should be suffering from a variety of disorders like panic attacks, severe or mild depression, anxiety, post-traumatic stress disorder, phobias, and more. Patients with such disorders find a lot of relief from the companionship of Emotional Support Animals.
How to Certify Your Emotional Support Animal
The phrase "certifying an animal" is often misused or misplaced when it comes to an ESA. There is a huge difference between certifying a service animal and obtaining a legitimate ESA letter. When it comes to mental health treatment or management using animals, the animals do not need any special certificates to qualify them as ESA's.
Emotional Support Animals, unlike service animals, like a service dog for the visually impaired, do not need any training or any sort of certification program to qualify them as ESA's. This means as long as you have found the right furry friend that you can rely on for emotional support, all you need is the letter from your mental health professional to qualify them as your ESA.
Licensed mental health professionals are permitted by the law to give ESA letter to their patients if they feel that it is the right kind of treatment that they need. The letter will include the details of the professional, including their license number, the date that they were licensed, state, and the date the ESA letter was issued as well. This is especially important because ESA letters should be renewed yearly.
The ESA letter also indicates why you need an Emotional Support Animal, and you should carry it with you as you travel or visit premises where pets are not allowed.
Steps to Certify Your Emotional Support Animal
If you already have a pet or planning to adopt one as your Emotional Support Animal, all you need to do is:
Identify your need for having an ESA
Get in touch with a licensed mental health professional be it online or otherwise
Validate your need for the ESA
Get the necessary documentation. In this case the ESA letter
That is it. You do not need to register or train your emotional support animal. All you have to do it to choose the animal that you are compatible with, ensure that they are healthy, and you are good to go.
Emotional Support Animal Rights
The Americans with Disabilities Act (ADA), do not consider ESA's as service animals and are not given the same rights and privileges. Therefore, there are places that service animals can go to, like grocery stores and restaurants, and ESA's cannot have access to. However, the ACAA and the Fair Housing Act allow ESA's to accompany their owners to their homes even if they live in buildings that have a "no-pets" policy, and they can also accompany their owners in flights.
Get Your ESA Letter
If you know that an ESA can help you with your mental health disorder, talk to your primary care physician about it, or get in touch with a registered mental health professional in your state. Once you have been diagnosed with a professional, you will be a step away from getting the right document for your ESA.