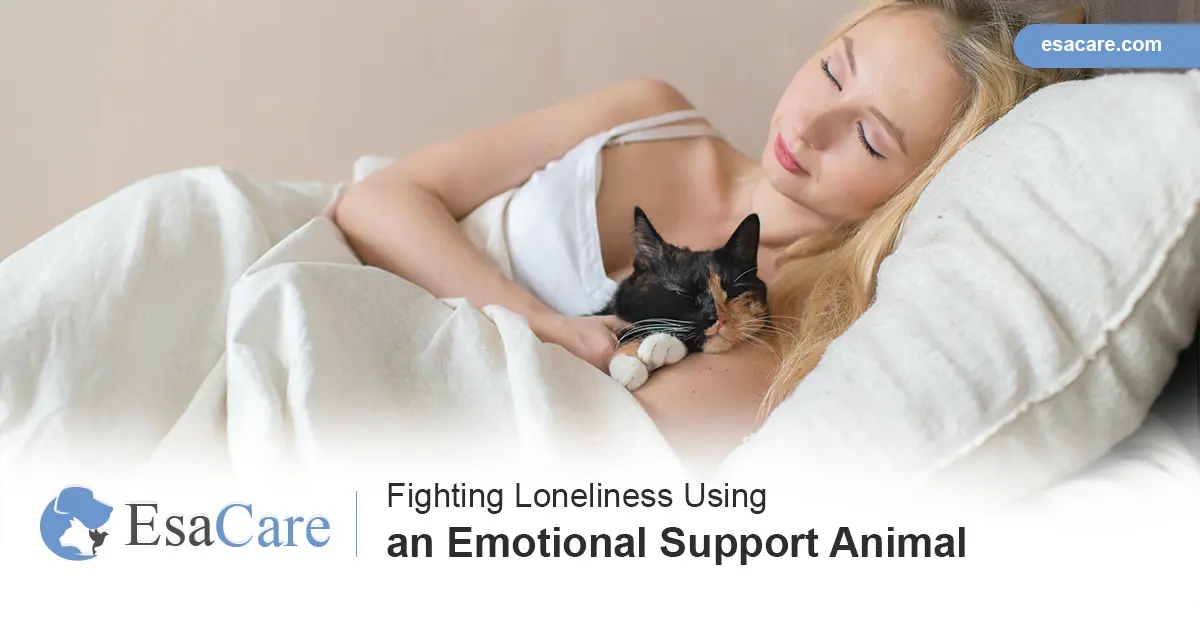 Man is a social being. There's a constant need to connect with others. Isolating oneself often results in depressive and negative thoughts. Solitude leaves one drained and unproductive. With the rising number of stress triggers in the environment and a constant need to overachieve, most people are under pressure. They often withdraw to try and cope with life. However, owning an Emotional Support Animal can help alleviate loneliness and make you thrive again.
Your ESA dog can be your best companion in loneliness. Click the button below to get your ESA letter.
Effects of Loneliness
Detaching from society has considerable implications in one's life, especially in terms of mental health. Some of the effects of loneliness include:
How Does an Emotional Support Animal Help Fight Loneliness?
One of the best ways to get rid of loneliness in your life is to invest in an Emotional Support Animal (ESA). Such animals will draw you out of your shell and help you thrive. An ESA can be a dog or a cat which you can move around with to help you socialize. The following are ways in which ESAs help alleviate loneliness:
Get rid of isolation with an ESA pet. Click the button below to get your ESA letter.
ESAs can help you to deal with anxiety. Click the button below to get your ESA letter.
How Do I Get an Emotional Support Animal?
To get an Emotional Support Animal, you will need to be assessed by a qualified mental health physician. After a thorough assessment, they will recommend an ESA to help you cope with loneliness and fight its adverse effects. To move freely with an ESA, you need a certified ESA letter. At EsaCare, we are committed to helping you get an authentic Emotional Support Animal Letter in a fast and straightforward manner.
Contact Us today at EsaCare for a legal ESA letter or click the banner below to book your appointment.